Make your windows sparkle and shine.
It's obvious when dirt, dust, bird droppings, pollen, and other contaminants start to build up on your windows. From the inside, these contaminants make it harder to see outside. And from the outside, this buildup on your windows makes your home look dirtier and less appealing.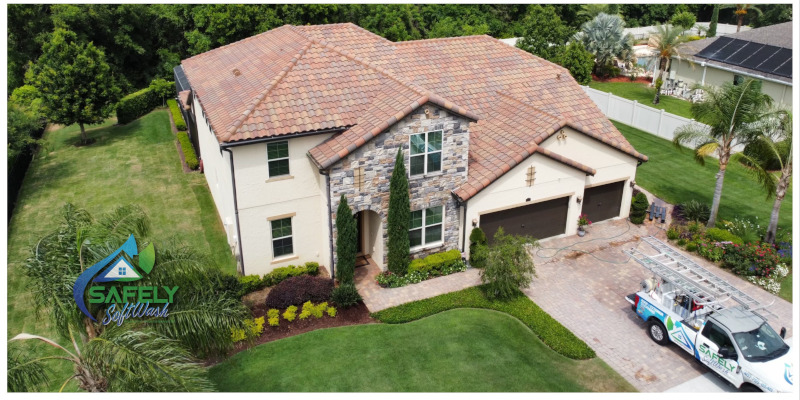 The good news is that window cleaning solutions provided by our team at Safely Softwash can eliminate this buildup and make your windows sparkle and shine. We're an exterior cleaning company that serves the Ocoee, Florida area, and we're here to make your entire home look amazing through the power of softwashing.
We realize you may be hesitant to power wash your windows because it can damage the glass, but you may also not want to use a squeegee and a ladder to clean your windows because handwashing is time consuming. Our window cleaning services combine the effectiveness of power washing with the gentleness of cleaning your windows by hand. Our window cleaning solutions won't damage your windows, and we'll effectively remove all the contaminants dirtying your windows at their source.
You'll be amazed at how good your windows look by the time we're done cleaning. In addition to your windows, we can also use softwashing to clean your roof, gutters, walkway, driveway, pool deck, and any other exterior surface. Find out more about what our window cleaning process is like and get a custom quote for your home by contacting us today.
---
At Safely Softwash, we offer window cleaning services in Winter Garden, Orlando, Winter Park, Horizon West, Windermere, Doctor Phillips, Apopka, Ocoee, Gotha, Oakland, Clermont, Minneola, and Montverde, Florida.