Get your roof cleaner than ever before!
Your roof is your home's first line of defense against damaging hail, rain, and wind. To protect your house, you need to make sure your roof can always perform its job properly. Even a tiny hole in your home's roof can start a chain reaction of water damage. For this reason, you need to be careful about how you clean your roof to make sure you don't cause accidental damage.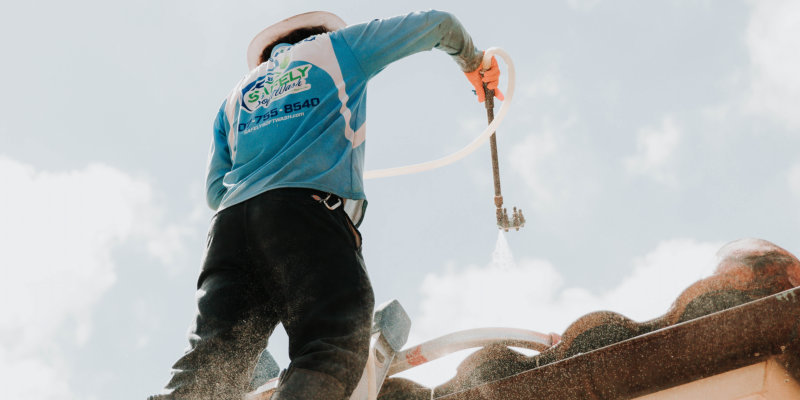 At Safely Softwash, we use a solution of gentle chemicals that can restore your roof's original appearance. No matter what type of roof you have, we can clean it! We offer roof cleaning services for barrel tile, shingle, metal, or slate roofs in the Winter Garden, Florida area.
Our roof cleaning services stand out from traditional power washing because we use chemicals instead of pressure to remove dirt, dust, pollen, mold, bird nests, and other contaminants staining your roof. The water we do use has the same amount of pressure that comes out of a garden hose, and our process doesn't require any pressure because the chemicals we use do all the work. Plus, the roof cleaning results we can get for your home will last anywhere from four to six times longer than pressure washing.
Make us your first choice for roof cleaning, and you won't be disappointed by the results we can get for your home. Contact us today to get a custom quote for your home and to learn more about how our roof cleaning services work.
---
At Safely Softwash, we offer roof cleaning services in Winter Garden, Orlando, Winter Park, Horizon West, Windermere, Doctor Phillips, Apopka, Ocoee, Gotha, Oakland, Clermont, Minneola, and Montverde, Florida.