Choose us to clean your home or business' exterior.
Are you looking for an alternative to pressure washing? Softwashing is the way to go for many reasons. Not only is softwashing gentler on your home's surfaces, but it also clears away the grime, dirt, mold, and growth responsible for staining your roof, siding, sidewalks, and driveway.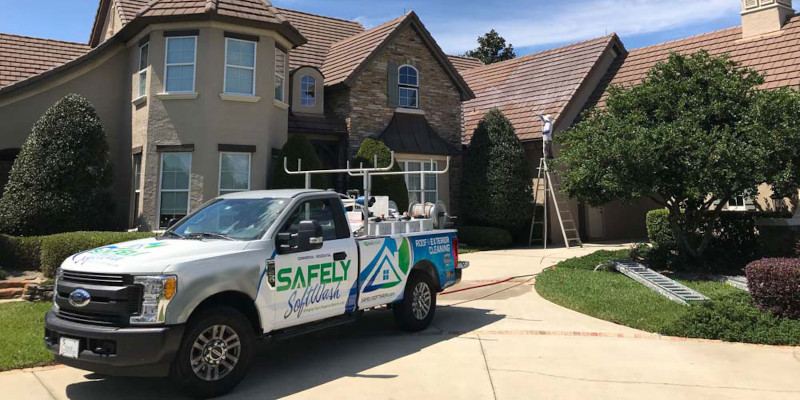 At Safely Softwash, our softwashing company is known for our great service and the great cleaning results we get for homeowners and property owners in Winter Garden, Florida. We clean all surfaces using water-based, biodegradable chemicals that emulsify dirt and grime while breaking down bug nests and webs. The solution we use also kills mold, mildew, algae, and bacteria, sanitizing the surface while cleaning.
On top of all this, softwashing uses only one-third of the water that pressure washing uses. And the results last anywhere from four to six times longer without eroding your home's surfaces.
What can you use softwashing for? Almost anything! We can softwash your roof, windows, gutters, driveway, sidewalks, fence, pavers, pool deck, and any other exterior surface that could use a thorough clean.
We comprehensively train all of our technicians to get the best possible result for every home, and we're friendly, happy to answer your questions, and easy to work with. Make your home look like new again with the incredible power of softwashing! To get a custom quote or learn more about what softwashing is, contact us today.