We'll get your windows sparkling clean in no time!
When the interior side of the windows of your home get dirty, it's fairly simple to wipe them down yourself. However, keeping the exterior side sparkling clean can be much more of a challenge. Here at Safely Softwash, we provide exterior window cleaning services for customers in and around the Minneola, Florida area that will help ensure that your home has crystal-clear windows you can be proud of.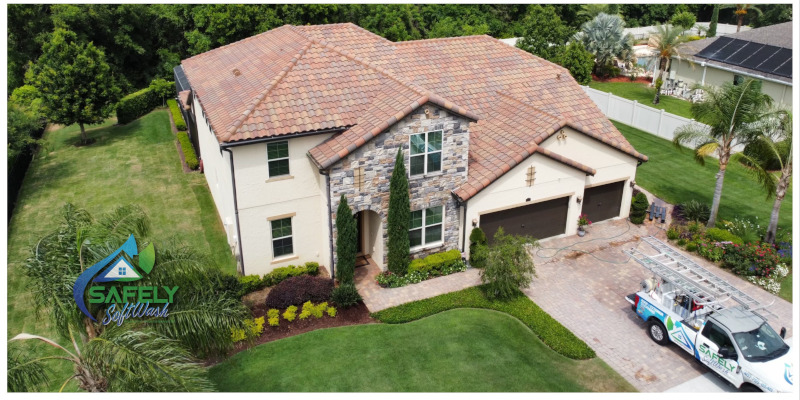 Many exterior cleaning companies use traditional pressure washing methods, but our team takes a different approach to window cleaning. We use softwashing techniques, as we do with all our cleaning jobs, because it provides numerous advantages that pressure washing just can't compete with. Not only is softwashing far gentler than pressure washing, but it also produces results that last two to three times longer. This is thanks to the unique blend of cleaning solutions our team uses, which target organic contaminants, like mold, mildew, algae, and bacteria, at the source. Softwashing also sanitizes the window's surface, making it harder for organic grime to reaccumulate.
One of the other advantages of choosing our team to handle your window cleaning needs is that we provide custom quotes for our services, so you know you're getting an estimate that's been put together just for you, not some cookie-cutter price. If you'd like to inquire about getting a window cleaning estimate from our team, simply contact our office. We look forward to helping you achieve the clean, sparkling windows you want for your home.
---
At Safely Softwash, we offer window cleaning services in Winter Garden, Orlando, Winter Park, Horizon West, Windermere, Doctor Phillips, Apopka, Ocoee, Gotha, Oakland, Clermont, Minneola, and Montverde, Florida.