Managing your commercial space is a top priority so that you can help your business run seamlessly. Making sure things are well taken care of is a necessity, as neglecting areas of your commercial space can result in unexpected expenses that can be detrimental to your business. Commercial roof cleaning is one point of maintenance that can have many benefits for your commercial space.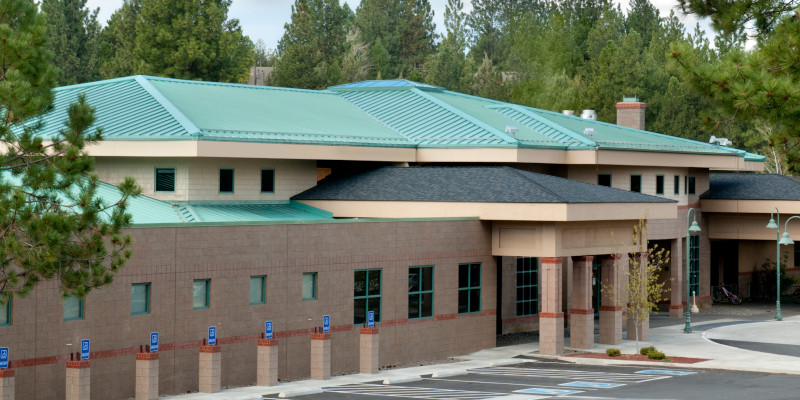 At Safely Softwash, we offer commercial roof cleaning with our superior softwashing methods that will thoroughly clean your roof, which will extend the life of your roofing material by preventing breakdown caused by microorganisms and dirt buildup that can eat away at your roof. Softwashing utilizes low-pressure water and a water-based, biodegradable cleaning solution that will emulsify dirt and grime, break down insect webs and nests, and kill mold, mildew, algae, and bacteria, all while sanitizing your roofing surface.
Softwashing uses one-third of the water as traditional pressure washing and offers a more thorough and effective clean that lasts four to six times longer. Pressure washing uses high-pressure water that can damage and erode surfaces, which can promote premature degradation of your roofing material.
As a professional commercial cleaning service, we are well equipped to handle your commercial roof cleaning and offer our services to extend the life of your roof, while improving the appearance of your space, making it more attractive to potential customers and clients. If you would like to engage with our services, give us a call today! Our friendly team looks forward to serving you and showing you how our methods are the best in the industry.