If you think you need a pressure washing service, we have something better to offer you.
Exterior cleaning is something many homeowners and business owners overlook, even though it's extremely important. A dirty exterior can affect your pride in your home or leave your customers with a bad impression because they will associate your building's exterior with how you run your company. Moreover, dirt and contaminants can erode your property's exterior surfaces, so it's important to remove them.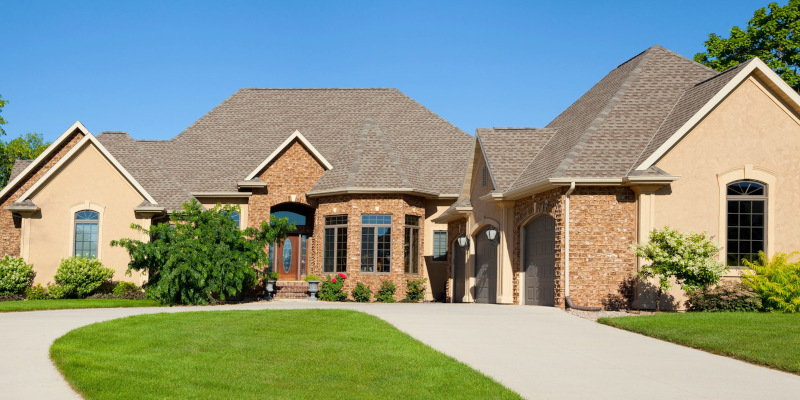 While many people think the best option is to hire a pressure washing service to deal with dirty exterior surfaces, this usually isn't the ideal solution. A pressure washing service relies on extremely high water pressure—usually 3,000+ PSI—to blast away dirt and grime, and this high pressure can damage surfaces permanently. The results don't last as long as they should, either. That's why we offer soft washing instead at Safely Softwash.
Soft washing is a safe, gentle alternative to pressure washing. Our equipment doesn't reach more than 200 PSI, so you don't have to worry about your surfaces getting damaged. Soft washing also uses water-based, biodegradable cleaning solutions to sanitize surfaces by killing mold, mildew, algae, and other contaminants. As a result of this sanitization, your surfaces remain clean 2 to 3 times longer than they would after a pressure washing service.
If you're interested in a solution that's better than any pressure washing service, don't hesitate to turn to our team for soft washing in Oakland, Florida. We are Softwash Authorized professionals who are fully insured, and we perform background checks on all our team members, so you can feel good about inviting us to your property. Contact us to learn more.
---
At Safely Softwash, we offer a superior alternative to pressure washing services in Winter Garden, Orlando, Winter Park, Horizon West, Windermere, Doctor Phillips, Apopka, Ocoee, Gotha, Oakland, Clermont, Minneola, and Montverde, Florida.