It's time to consider an alternative to your regular pressure washing service.
It's time to get your roof, siding, or other exterior surfaces cleaned again, and you're trying to decide on the best way to go about it. Perhaps you've been using pressure washing for your outdoor cleaning needs, but you can see how harsh it is on your surfaces. You don't actually need to sacrifice the quality of your home to get it cleaned. It's time to consider an alternative to that harsh pressure washing service: softwashing.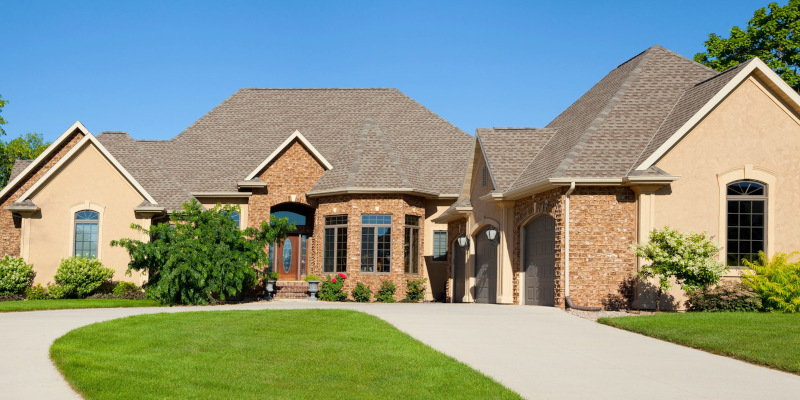 A pressure washing service typically includes using highly pressurized water to clean your roof or any other part of the exterior of the home. It can be effective in removing tough layers of grime, but all of that pressure can be rough on shingles, siding, and other materials. It can sometimes even result in erosion of these important materials.
Softwashing is a much better and safer alternative. As the name suggests, softwashing is significantly gentler while still being effective in cleaning your house. Softwashing uses about one-third of the water that pressure washing would use. With significantly less pressure, you can expect better protection for your home.
Here at Safely Softwash, we are able to offer our softwashing services as an alternative to a pressure washing service to any home in the Apopka, Florida area. Instead of harsh water pressure, we use water-based biodegradable chemicals to clean your roof or any other part of the exterior of your home. These chemicals will effectively remove dirt, grime, insect nests and webs, mold, mildew, algae, and bacteria from the exterior of your home. Because we are using soft chemicals that both clean and sanitize the surface, you can expect the effects of the softwashing to last four to six times longer than your typical pressure washing service.
Forget scheduling those pressure washing services that can leave you with damaged or eroded materials and choose a gentler and more effective alternative instead. Give us a call today to schedule our softwashing services, so you can see the difference yourself.
---
At Safely Softwash, we offer a superior alternative to pressure washing services in Winter Garden, Orlando, Winter Park, Horizon West, Windermere, Doctor Phillips, Apopka, Ocoee, Gotha, Oakland, Clermont, Minneola, and Montverde, Florida.