Our team offers solar panel cleaning services to keep your panels in optimal working condition.
While adding solar panels to your home is a great investment that will save you money in the long term and help protect our environment, it does mean that you will need to do a little more home maintenance to keep them working optimally. Specifically, you will need to keep the panels clean to ensure that they can absorb as much sunlight as possible. If you are looking for solar panel cleaning services, just turn to our team at Safely Softwash.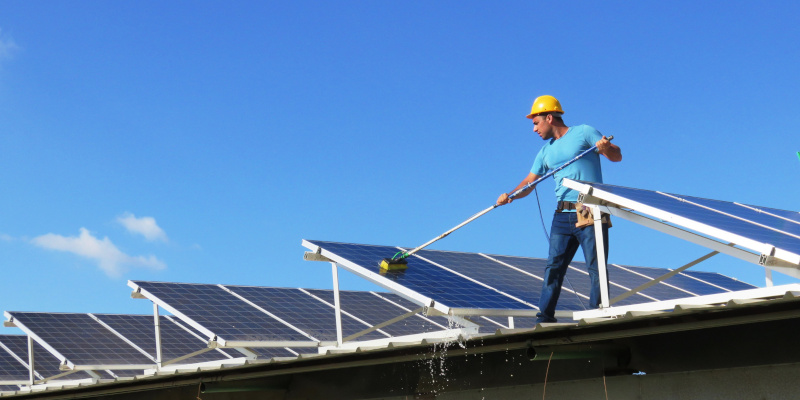 For our solar panel cleaning services, our team uses a method known as soft washing (hence our name). This method involves first treating the panels (or other surface) with a blend of specialized, biodegradable cleaning solutions that will kill harmful contaminants, such as mold, mildew, and algae, as well as loosen dirt and grime to make them easier to remove. Once these cleaners have had time to go to work, we will then spray your panels with low-pressure jets of water to wash all the grime away without damaging the panels' surfaces. If you have questions about our solar panel cleaning services or how they work, we encourage you to reach out to us to get the answers you are looking for.
Our team is proud to serve the community in Windermere, Florida, and we are passionate about exterior cleaning. If your property is equipped with solar panels, you can turn to our experts to get the thorough solar panel cleaning services you need to keep them working optimally. Just give us a call to set up an appointment.
---
At Safely Softwash, we offer solar panel cleaning services in Winter Garden, Orlando, Winter Park, Horizon West, Windermere, Doctor Phillips, Apopka, Ocoee, Gotha, Oakland, Clermont, Minneola, and Montverde, Florida.