If you need deck cleaning services, turn to our team to get the superior results you are looking for.
While decks are a great addition to any home, they do require regular upkeep in order to remain in good condition. One of the most important things you can do to keep your deck in great shape is to keep it clean, and our team at Safely Softwash is here to help you do just that. Our team offers top-notch exterior cleaning services, including deck cleaning, and we can help you keep your deck looking pristine and ensure that it lasts as long as possible.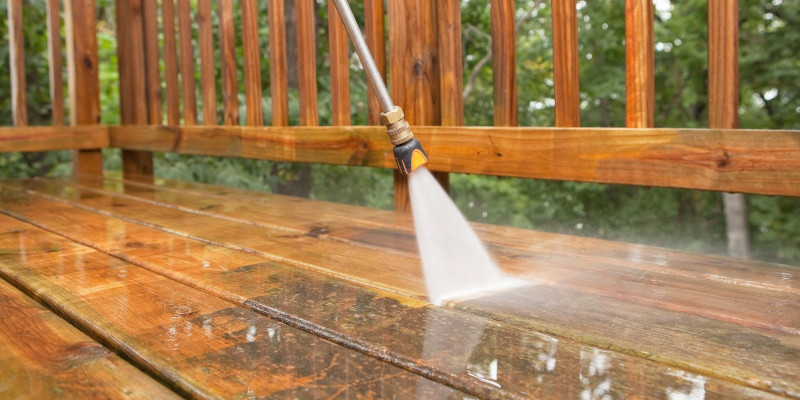 As it says in our name, we use a method known as softwashing for our deck cleaning services. This method involves first treating the target surface—in this case, your deck—with specialized cleaning solutions that will kill any mold, mildew, algae, or other contaminants that may be present. It's necessary to eliminate these contaminants to prevent them from damaging the structure of your deck and to prevent them from trapping more dirt and making the deck look even worse. Once the cleaning products have done their job, our technicians will use gentle water pressure to wash all the grime away, leaving your deck looking as good as new. To learn more about our deck cleaning services, start by reaching out to our team.
Our team is proud to serve the Clermont, Florida community, and we want to help you keep your deck in great shape. If you are interested in our deck cleaning services, just give us a call to schedule a visit.
---
At Safely Softwash, we offer deck cleaning services in Winter Garden, Orlando, Winter Park, Horizon West, Windermere, Doctor Phillips, Apopka, Ocoee, Gotha, Oakland, Clermont, Minneola, and Montverde, Florida.